Office Profile
To bring more values to intangible IPs
Greetings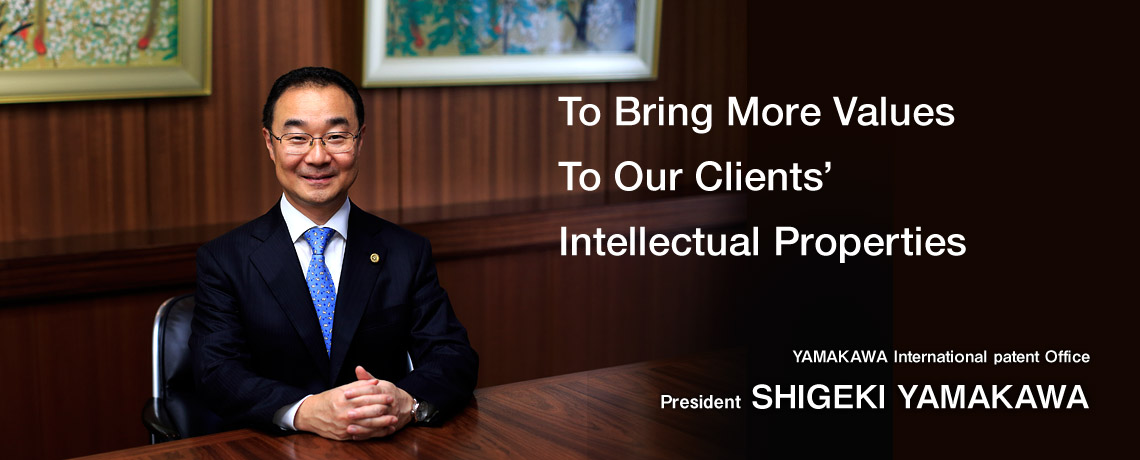 Yamakawa International Patent Office was established in 1967. Since then, the firm has been providing its home and overseas clients with professional services relating to intellectual properties (IPs) such as patents, designs and trademarks.
Nowadays, we are facing rapid changes occurring over the globe as results of technical innovations, and intellectual properties have never been more important in international business before.
Our primary service principle is to bring more values to our clientsโ€™ intellectual properties based upon legal and technical expertise as well as practical experiences gained during the half century history as a patent law firm in Japan. All the members of the staff are devoted to do their very best for our clients' satisfaction. We are always happy and willing to contribute to our clients' success.